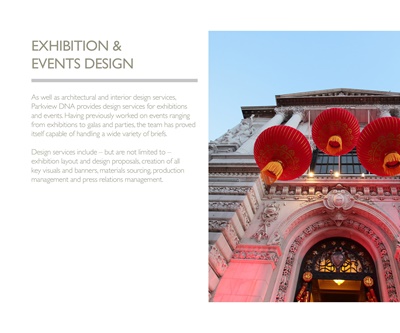 As well as architectural and interior design services,
Parkview DNA provides design services for exhibitions
and events. Having previously worked on events ranging
from exhibitions to galas and parties, the team has proved
itself capable of handling a wide variety of briefs.
Design services include - but are not limited to -
exhibition layout and design proposals, creation of all
key visuals and banners, materials sourcing, production
management and press relations management.
EXHIBITION &
EVENTS DESIGN